To read our most recent Sustainability Report click here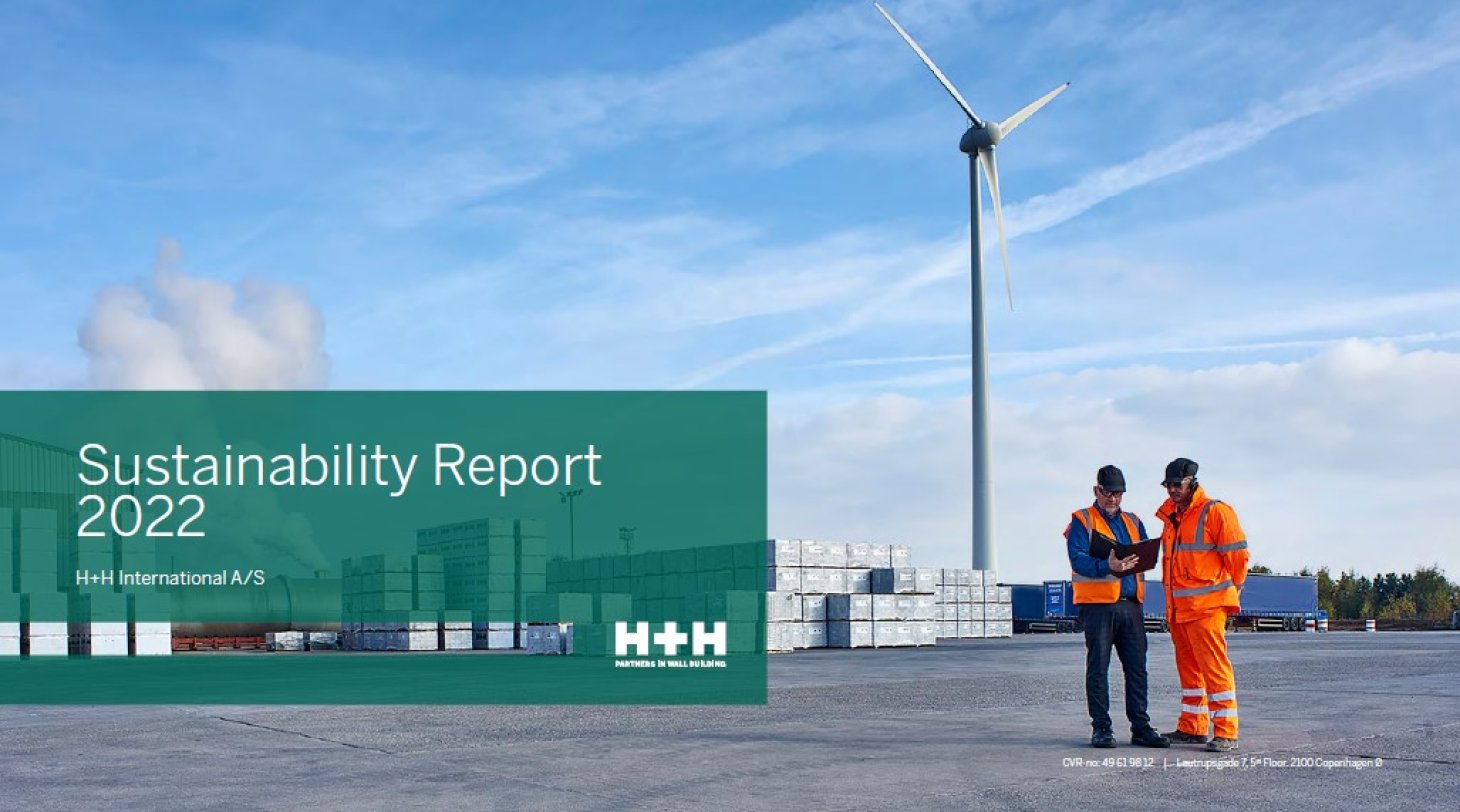 Our commitment to sustainability
H+H UK is committed to sustainability, wanting to positively impact people and planet through low carbon aircrete manufacturing and ethical business practice. We want to make a positive contribution to the built environment, to our own people and to the low-carbon agenda.
Our UK operation has been collaborating in the development of energy efficient house designs for decades. We have worked with house builders as they look to improve the performance of their buildings, helping to meet the performance standards set by Building Regulations, Passivhaus and zero carbon homes.
We have managed our business responsibly and ensured that our products meet the UK's highest technical and environmental performance standards. We have ensured our manufacturing plants minimise their environmental impact and have made sure that we exceed minimum environmental performance standards.
Now, in the 2020s, we understand the urgency to speed up the pace of environmental reform. We welcome new initiatives that measure, regulate and demonstrate sustainable business practices with international consistency.
How we are committing to sustainability?
H+H International signed the UN Global Compact, planning the next stages of its sustainability journey to support the UN Sustainable Development Goals.
This approach to sustainability allows us to take a holistic view of our business. We want to ensure that our commitment to safety, employee development and ethical business practice are considered alongside our environmental impact.
Our 2020 Sustainability Report set out the targets H+H International is working to achieve and the route it will take. The 2020 report includes an initial commitment by H+H Group to produce net zero carbon emissions by 2050.
It is important that our progress is reported accurately and transparently. H+H International is using third-party verified Science-Based Targets to measure the impact of our actions.
In 2022, through the Science Based Targets initiative, H+H International committed to reducing its CO2 emissions by 2030. The targets set have been verified to be in line with preventing global warming from rising above 1.5°C by 2030.
In the UK we have some of the most ambitious emission-reduction targets in the world. To meet them, we must work collaboratively. There is no single party that can remove carbon emissions from the supply chain on its own.
At H+H UK we have made a firm commitment to reach net zero emissions in our own operations. We rely on the commitment of both our suppliers and customers to do the same.
How are we a sustainable business?
Firstly, aircrete is a sustainable material. It is long lasting, resilient, and made using a by-product from coal-fired power stations. When our aircrete products are manufactured, the waste produced can be recycled as an aggregate back into the manufacturing process. However, homes built with our Celcon Blocks and H+H Vertical Wall Panels do not just benefit from the use of a sustainable product.
Aircrete products have excellent performance characteristics when in use. In particular, they contribute greatly to a building's thermal performance. Using aircrete means energy efficiency is built into the fabric of a house. Our products create high-performing homes with long lifespans.
H+H have pioneered the sustainable manufacturing of aircrete in the UK. Particularly through the sustainable operations of our UK plants. We are making efforts to reduce the embodied carbon in our products and see a future where zero carbon aircrete is a true possibility.
Finally, we take a holistic approach to sustainability. In our view, a sustainable business must be governed by ethical practices as well as those that benefit the environment. Find out more about how we are running an ethical business.
H+H and its commitment to Sustainability continues.
H+H is a leading manufacturer within the construction industry and is associated with several Trade Associations, full list available here. Read More...
Aircrete, with its inherent insulating performance, makes a positive contribution to the overall energy efficiency of buildings in use. Read More....
H+H is committed to reducing the environmental impact of its manufacturing - with a number of prized certifications to demonstrate that commitment. Read More....
Aircrete, or, more correctly, autoclaved aerated concrete, was conceived as a sustainable product nearly 100 years ago. While the understanding of what makes a "sustainable product" are evolving, H+H aircrete products make a compelling case. Read More...